Zurich Jazz Orchestra & Steffen Schorn
"What a killer album" (Andrew Read, Jazz in Europe)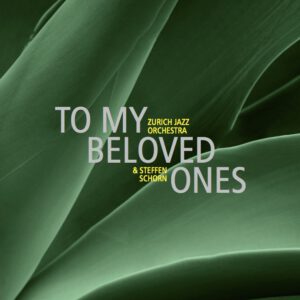 MONS records    
Zurich Jazz Orchestra
release concert: march 17, 2022
release date: march 18,  2022
---
CD release:
«To My Beloved Ones»

"To My Beloved Ones" concludes the CD trilogy with Steffen Schorn. The joint journey began seven years ago with "Eye of the Wind", composed on Schorn's train journey to Zurich for his first concert as musical director of the ZJO. Steffen Schorn once again pulls out all the stops that make his sound language and sound sculptures so unique. He skillfully operates between chamber music sounds and rich big band tradition. The music is dense, powerful and yet completely transparent. The CD begins with "Tango," written one morning in a youth hostel in Porto Seguro, Bahia, Brazil. Not really a tango, but somehow it is, this tone poem oscillates between a miniature chamber music concerto for C-melody saxophone and a fast samba. With oriental flair and a feature for guitarist Theo Kapilidis, "Die Tochter des Tyrannen" continues – dedicated to a beauty in Crete. And as always with Schorn, you can hear the love of low notes and the fascination of the large ensemble sound and the groovy humor as well as the brilliant tuttis in this program. And in the last piece, "To My Beloved Ones," a lyrical theme with a mystically luminous rapturous hue unfolds from the exact same C-melody saxophone upbeat as in "Eye of the Wind," floating through the harmonies with orchestral blended sounds. "To My Beloved Ones" is, in a way, the parting gift of a wonderful collaboration.
---
---
2018:              2021:              2022:
---
---
---
Single Versions on social media:
---

---
Schorn's music recalls the Kenny Clarke–Francy Boland Big Band of 50 years ago yet manages to sound contemporary too                 By Michael Tucker – 26 September 2021
---
A follow-up to their 2018 Three Pictures, the Zurich Jazz Orchestra's Dedications is some special album. As Andrew Read says in his informative sleeve essay: "This recording highlights not only the great musicianship housed within the Zurich Jazz Orchestra but also spotlights one of Europe's leading Big Bands at the top of its game."
The most immediate concrete compliment I can pay the band, superbly marshalled by composer, arranger, conductor and multi-instrumentalist Steffen Schorn, is that the combined and electrifying impact of the striking, diversely rendered themes, the ultra-sharp and intelligent voicings and solos, the organic shifts in rhythm and dynamics – the overall poetics of the music – was such that it had me scratching my head and wondering: when was it that I last so enjoyed the shape-shifting swing, the kicking and stomping, the mood-rich mix of "mellowness" and "scrunching" of a big band?
Then I remembered the June 1971 Change Of Scenes – the surpassing meeting between Stan Getz and the Kenny Clarke–Francy Boland Big Band which opens with the eerie 12-tone theme of Extravagances and concludes with one of the all-time great pieces, the growling and stomping, rhythmically and chromatically thrilling Provocations. When the 39 majestic minutes of Change Of Scenes were reissued by Verve in 1999, sleeve writer Bill Kirchner spoke of "a record for the ages". I feel the same about the near-38 minutes of the multivalent Dedications.
With the exception of the tenderly worked ballad that is Til Charlotte, which was composed by Lars Andreas Haug, all the music was composed and arranged by Schorn (who also arranged Charlotte, its brief coda featuring him on C-melody saxophone). Like Francy Boland – who composed all of Changes Of Scenes – Schorn has a magical way of combining root jazz matters, principally swing, with fresh and invigorating qualities of harmonic movement, allied to a most subtle, often quicksilver approach to dynamics and rhythm. At times here, one could speak of a pointillist distribution of resources or of what Schoenberg called "sound-colour-melody". But while Schorn is clearly blessed with considerable grey matter, there's not a trace of any dry intellectualism or avant-garde aridity to the music: far from it.
Try clicking fingers and tapping toes to the multi-stranded, now whirling and building, now laid-back punch and drive of the all-too-brief opener, The Mad Code. Enjoy the pumping ostinato rhythms and shifting breadth and depth of the voicings and attack in the intriguing So Eine – or relish the mix of swing and pandiatonic structure, changing registers and mellow Caribbean flavouring which distinguishes Monsieur P F. Float high on the shimmering, reverie-rich clouds of collectively generated tone colour which constitute the yearning Martha. And then take a deep breath – and dive into the three-part, c. 13-minute wonder which is Walzer.
Part One exemplifies Schorn's capacity to blend liquid, near-filmic themes and considerable structural, rhythmic and dynamic interest with emergent, freshly voiced swing (he has a tasty, building and blues-touched spot here, again on C-melody saxophone, followed by Raphael Kalt's lucid, rhythmically diverse trumpet). Part Two features organically modulated, suspended or "sliding" figures and riffing and pumping blocks of interwoven tone colour; it has punchy ostinato section interchanges and spiralling climaxes, together with the most laid-back of reflective, lower register interludes and crisply sprung swing, with some nifty guitar from Theo Kapilidis, the shape-shifting whole flowing ultimately into the intimate and pianissimo coda that is Part Three.
Phew! Full details of the consistently incisive and excellent soloists are given in the CD cover's track details. If you're drawn to fresh, on-the-button contemporary big band music, delivered with top-quality precision and passion all round, on no account hesitate: this is the business.
---
Discography
The Mad Code; Monsieur P F; So Eine; Martha; Til Charlotte; Walzer Part 1; Walzer Part 2; Walzer Part 3 (37.39)
Steffen Schorn (conductor, composer, multiple instruments incl. ss, bs, cl, f, alto rc, prepared t, elp, syn, prepared p, melodica); Murat Cevik (pcf, f, af); Reto Anneler (f, cl, ss, as); Lukas Heuss (as, cl, acl); Thomas Lüthi (ts, cl); Tobias Pfister (ts, bcl); Nils Fischer (bar, Eb-Tubax, bcl); Patrick Ottiger (t, flh, pct); Wolfgang Häuptli, Raphael Kalt (t, flh); Bernard Schoch (t, flh, flugabone); Adrian Weber, Silvio Cadotsch (tb); Rene Mosel (bt); Don Randolph (btb); Gregor Müller (p, kyb); Theo Kapilidis (elg, g); Patrick Sommer (b, elb); Pius Baschnagel (d, pc). Winterthur, 25– 27 September 2020.
Mons Records MR874634
---
NEW 2CD Set OUT: "250 Piano Pieces for Beethoven" Susanne Kessel, Piano
NEW 2CD Set OUT:
"250 Piano Pieces for Beethoven" – compilation 2
Susanne Kessel, Piano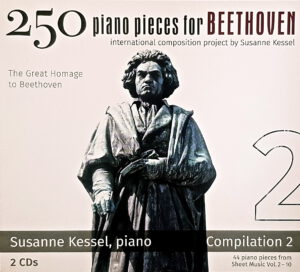 44 piano pieces by 44 composers
2 hours and 39 minutes of new piano music "for Beethoven"
from Vol. 2-10 of the Sheet Music Edition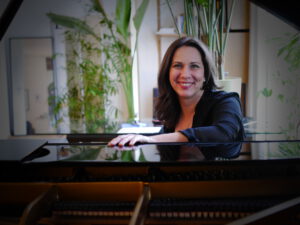 "250 piano pieces for Beethoven is quite simply one of the most
impressive classical music achievements of the current century"
(Pianodao, December 2020)
---
WERKRAUM live "Universe of Possibilities – Der Komponist Steffen Schorn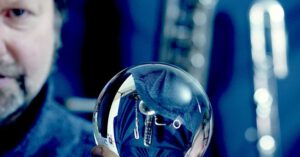 Das neue Format des Kulturkanals 20-20.live, geht auf Sendung.
Zu Gast sein wird der deutsche Jazz-Multi-Instrumentalist und Komponist Steffen Schorn, den man getrost einen Weltgesandten des Jazz nennen darf. Er konzertiert seit mehr als drei Jahrzehnten als Solist mit unterschiedlichen Ensembles auf der ganzen Welt und hat so die Rhythmik und Melodik vieler Kontinente fasziniert in sich aufgesogen. Sie finden Eingang in seine Kompositionen, die seinen musikalischen Output mehr und mehr zu einem großen Gesamtwerk, zu einer ganz eigenen musikalischen Sprache im zeitgenössischen Jazz reifen lassen.
Schorns Musik sprengt Grenzen, sträubt sich gegen jede schnelle Einordung, benötigt dafür allerdings auch den unvoreingenommenen, sensitiven Zuhörer. Hinter diesem Werk steht der Mensch Steffen Schorn mit seiner Geschichte, seinen Initiationen und Träumen.
Vom Jungen aus der Bodensee-Region, der binnen weniger Jahre zu einem der angesagtesten Tieftöner unter den Saxofonisten Europas wurde, bevor er mehr und mehr eintauchte in die Entdeckung und Erforschung der schier unendlichen Möglichkeiten neuer, hochkomplexer Rhythmus-Architekturen, handelt unsere Geschichte: "Universe of Possibilities – Der Komponist Steffen Schorn".
Host: Gerhard von Richthofen
Moderation: Andreas Richartz
Special Guest: Roger Hanschel
---
NEW 2CD Set OUT: "HERMETO´s UNIVERSE"    05. June 2020

The Norwegian Wind Ensemble | Steffen Schorn
Hermeto Pascoal | Marcio Bahia | Roger Hanschel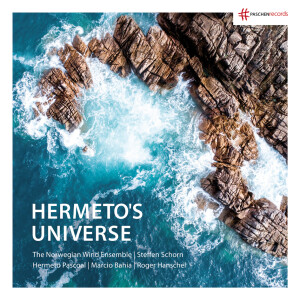 The Norwegian Wind Ensemble | Steffen Schorn
Hermeto Pascoal | Marcio Bahia | Roger Hanschel
Besetzung:
The Norwegian Wind Ensemble conducted by Steffen Schorn
Hermeto Pascoal – prepared piano, water glass, melodica, bass flute, voice
Marcio Bahia – drums, percussion
Roger Hanschel – sopranino sax, soprano sax, F-mezzosoprano sax, alto sax
Steffen Schorn – C-melody sax, baritone sax, bass sax, Eb-tubax, Bb-tubax, alto flute, bass flute, bass clarinet, contraalto clarinet, harmophon
---
Magische Klangpoesie: Steffen Schorn und "Det Norske Blåseensemble" widmen sich der Musik der brasilianischen Musiklegende Hermeto Pascoal   nrwjazz.net
---
"… Das Album ist mehr als ein übliche Hommage. Es zeugt von musikalischer Seelenverwandtschaft." Werner Stiefele, RONDO
---
"…The wide range of this present production is – like the previous, much-praised production "Tiefenträume" (Dreams from the depths) – is unparalleled for variety and expressive power." latinjazznet.com
"…Mr Pascoal's ability to imagine – and render – his music in vertical planes that he often stacks five and six-high is quite breathtaking and it is the genius of Steffen Schorn – and the members of the Norwegian Wind Ensemble – to bring all of this multitudinous harmonic palimpsest to life in a manner that constantly reminds us of Mr Pascoal's unique lyrical gifts – with multiple melodic, harmonic and rhythmical dimensions. On paper, this sounds impenetrable and unattainable, but in performance it is quite magical and eminently enjoyable…"  jazzbluesnews.com

"Hermeto's Universe" (Paschen Records) is of a similarly provocative quality, referring to the Brazilian composer Hermeto Pascoal…The bass saxophonist Steffen Schorn has achieved an outstanding homage to the maestro's 85th birthday by arranging these complex structures for the Norwegian Wind Ensemble and achieving a maximum degree of aesthetic appeal thanks to the smooth drive of the percussion maestro Marcio Bahia
Michael Kube, NMZ December 2020
"The Norwegian Wind Ensemble was founded in 1734, so the competition can only be amazed. The 24 musicians switch between styles and genres with ease, here they celebrated the music of the Brazilian Hermeto Pascoal with Steffen Schorn."
Günther Huesmann, "Jazz across the border"
"Maximum degree of aesthetic sound attractiveness … Steffen Schorn has succeeded in creating an outstanding homage to the Brazilian composer Hermeto Pascoal."
Hans-Dieter Grünefeld, SONIC July / August 2020
"… a harmoniously complex music like" Ilza Nova "with the force of a samba school and a rousing timing. Here you can hear the craziest changes in tempo and harmony. Among other things, Schorn plays the Tubax, a special saxophone in the sub-double bass range, and he makes it snore, grunt and rattle that it blows your ears off. … In the interpretation of this ensemble, compositions like "Mente Clara" with their strict beauty blossom into heartbreaking beauty. "
Ralf Stiftl, Westphalian Gazette
"The order of the jungle: This is how "Hermeto's Universe" sounds…the musical and therefore spiritual life universe of Hermeto Pascoal is multifaceted, ambiguous, multi-layered: rhythms overlap, pulsate in opposite directions, accelerate or slow down a constant flow of sounds that seem to be incessantly simple, exist, and Hermeto's message is clear: don't talk so much, but listen, dive in, feel, let yourself in for it. …Yes, this music speaks to us in tongues, if you like, and Steffen Schorn is on the right track with his adaptation, which may actually lead us to the holy grail of Brazilian music as it occurs in the Hermeto Pascoals universe."
Roland Biswurm, BR2 (Radio Bavaria)
---
"Vor fast genau drei Jahren war Komponist und Multi-instrumentalist Steffen Schorn zusammen mit seinem langjährigen Weggefährten Roger Hanschel zu Gast im Club Subway. Das Konzert war ein klangmächtiges und herausragendes Ereignis für das SJO und ist in flammender Erinnerung geblieben. Nicht zuletzt deshalb war es an der Zeit Steffen Schorn erneut einzuladen und gemeinsam mit ihm und Roger Hanschel neue Werke aus Schorns unerschöpflichem Oeuvre zu präsentieren."
---
"Dreamtime Sute" Kritiken FAZ und Frankfurter Rundschau
---
PERNBAMBUCO: SJO feat. STEFFEN SCHORN & ROGER HANSCHEL 2016:
---
50 Jahre Rascher Saxophone Quartet  –  PASCHENrecords  veröffentlicht    Jubiläums-Album!                 High Resolution Download in 24bit/48kHz
---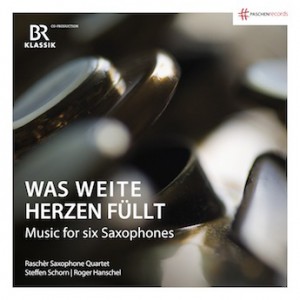 ---
"Was weite Herzen füllt" vereint das Beste aus zwei Welten: Zu seinem fünfzigsten Geburtstag hat das RSQ, die "Königin der klassischen Holzbläserwelt", gemeinsam mit Steffen Schorn und Roger Hanschel, zwei international führenden Repräsentanten der Improvisation, Musik für sechs Saxophone in Kooperation mit dem BR – Bayerischer Rundfunk eingespielt.
Am 22. September wird das Album im Rahmen des Jubiläumskonzertes im Konzerthaus Freiburg vorgestellt. Bereits ab dem 20. September ist es im Handel erhältlich und schon jetzt gibt es einen kleinen Vorgeschmack.
Weitere Informationen unter www.paschenrecords.de
---
---
Press:
"Mit unbändiger Spiellust"      Badische Zeitung
"Herrschaften, was haben wir auf dieses Album gewartet"     Jazzcity.de
"Living and breathing music without borders"     LondonJazzNews
---
Order:
High Resolution Download in 24bit/48kHz
---