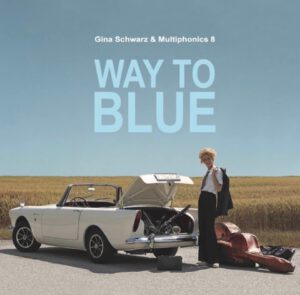 ---
Hommage to Nike Drake
In 2020 & 2021 bassist & composer Gina Schwarz had the privilege of being invited to the Multiphonics Festival Cologne as composer in residence. The starting point for her new compositional ideas was the music of the british folk singer, guitarist and composer Nick Drake (1948 – 1974). The depth of his music, the desperate melancholy, the tender hope and his extraordinary lyrics in songs like "Time Piece", "Way To Blue", "Riverman", "Clothes Of Sand", "Strange Meeting II", "Blossom", "Fruit Tee", "Come Into The Garden", "Things Behind The Sun" & "Three Hours" were inspiration for her music. Just as Drake sometimes structured his albums as a story, her new compositions can also be interpreted as an independent cycle.
In july 2020, she started composing the day after her father's funeral. In her new music she used childhood stories from the 70's as an inspiration – as a dedication to her father.
---
Personnel:
Daniel Manrique-Smith – flute, alto flute, bass flute
Annette Maye – clarinet
Mona Matbou-Riahi – clarinet
Steffen Schorn – contra-alto clarinet, C-melody saxophone
Thomas Savy – bass clarinet
Lucas Leidinger – piano
Mahan Mirarab – guitar
Dirk-Peter Kölsch – drums
Gina Schwarz – bass, composition, arrangement
---
Tracklist:
01 lost time
02 red grapevine
03 caveman
04 chat one
05 black days
06 chat two
07 rabbit trap
08 chat three
09 sandy tracks
10 chat four
11 choral
12 chat five
13 blue sunbeam
14 chat six
15 long ago
16 chat seven
17 behind
18 looking for john
---