Steffen Schorn stands as one of the outstanding original musical voices of the German jazz and actual music scene. He has been awarded numerous prizes, at last the WDR Jazz Award 2009 for composition, the highest honour awarded for improvised music in Germany. He performed in over 70 countries worldwide and established, as a specialist for the low end of the woodwind family, instruments like the bass sax, contralto- and contrabass clarinet, Bb- and Eb-tubax as solo instruments.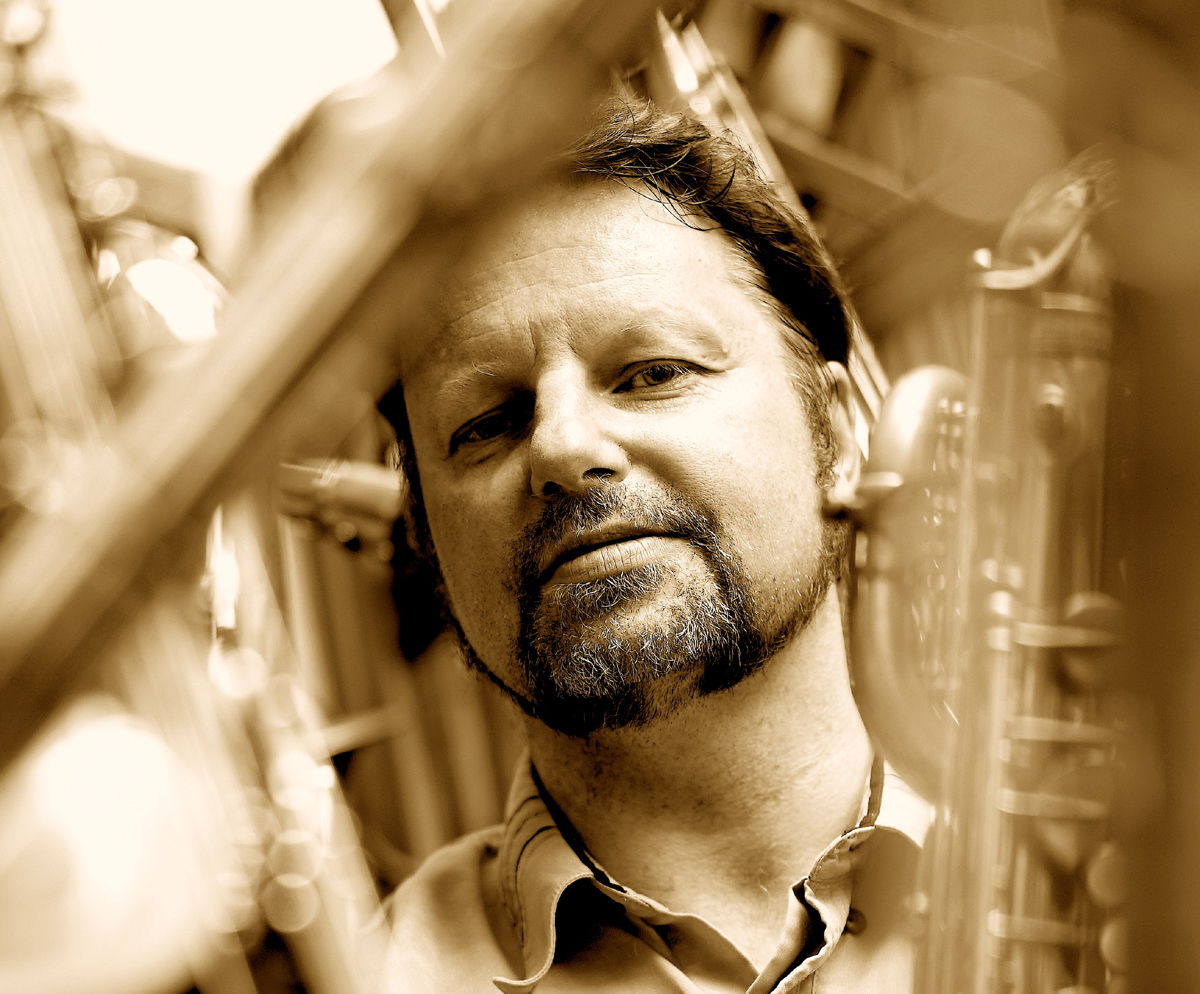 In the 90's, he has played in literally every German professional big band, has been an steady member of the George Cruntz Concert Jazz Band, the Peter Herbolzheimer Rhythm Combination & Brass and the NDR (North German Radio) Big Band and performed with renowned musicians like Gerd Albrecht, Shirley Bassey, Gery Bertini, Uri Cane, Don Cherry, Natalie Cole, Peter Erskine, Al Jarreau, Sheila Jordan, Chaka Khan, Femi Kuti, Ngu-Yen Lee, Albert Mangelsdorff, Diane Reeves, John Riley, Maria Schneider, Aki Takase, Kenny Wheeler and many others. In 2001 Steffen Schorn was appointed professor for jazzcomposition and saxophone at the "Hochschule für Musik Nürnberg" and is being invited as visiting professor at music academies in and out of Europe.
Several trips took him to Brazil, where he lived, learned and performed with Hermeto Pascoal e Grupo. This has been a major source of inspiration in developing his own personal language between the poles of structure and spontaneity. In chamber music groups like the Schorn Puntin Duo, the Kölner Saxophon Mafia, his trio Triosphere and his Septet, he experimented with reducing large scores to only 2 or 3 instruments which led him to a very dense linear, "harmolodycal" thinking, which after re-expansion, adds new levels of expression to orchestral sound.
His last major project in 2009 was the production of the CD "Viva o Som – All is sound – The Music of Hermeto Pascoal", with the Frankfurt Radio Big Band, arranged and conducted by Steffen Schorn. In 2011 he will continue working closely together with the Norwegian Wind Ensemble as a curator -conducting, composing, arranging, programming, exploring new fields of composed and improvised music for wind ensemble.
Steffen Schorn is always looking forward to probing and developing new compositional and stylistic principles as to discover in the pieces and the configuration of the band "Universe of Possibilities". Beyond that exploratory spirit regarding structure and sound he integrates cultural, philosophical as well as spiritual aspects in his compositions. Particularly representative for this universal approach in the work of Steffen Schorn is his recently finished project "Tiefenträume", a suite in nine parts which has been released in 2011.